Products
Products
UFG Specialty is a growing company with an appetite to match.
We play in the space less crowded, writing tougher, difficult-to-place accounts that do not qualify for the standard market.
---
We currently offer property, package, inland marine, garagekeepers legal liability, primary general liability, excess general liability and commercial auto excess liability. We offer employer's excess liability and some limited excess professional coverages in conjunction with excess general liability coverage.
UFG Specialty entertains all lines of business in Arizona, California, Colorado, Idaho, Nevada, New Mexico, Oregon, Utah and Washington. Excess liability and inland marine in Alabama, Arkansas, Connecticut, Florida, Georgia, Illinois, Indiana, Iowa, Kansas, Louisiana, Massachusetts, Minnesota, North Carolina, Ohio and Texas.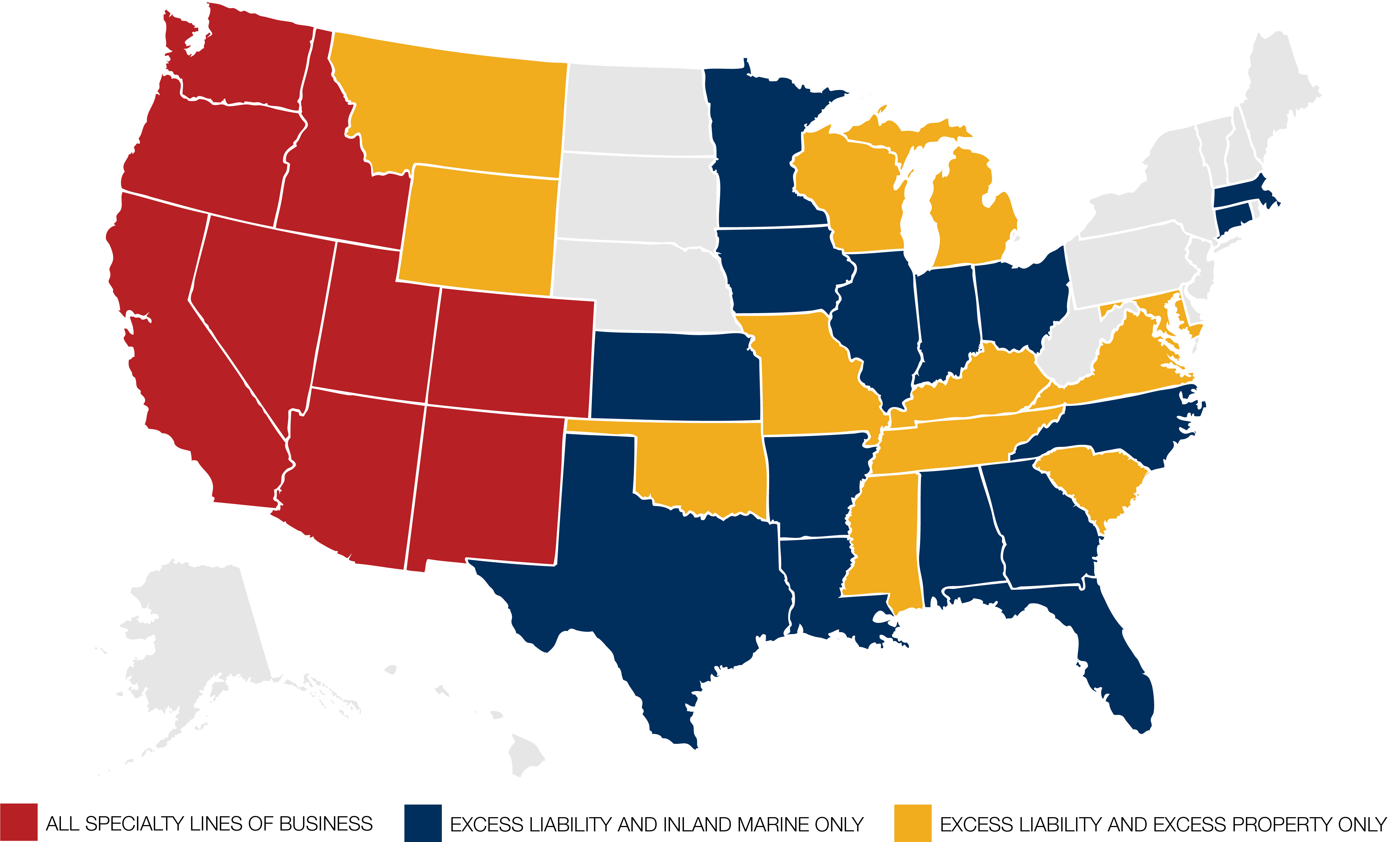 E&S Products
With a broad risk appetite and first-class service, UFG Specialty is your E&S lines insurance partner today, tomorrow and beyond. Our popular multi-line products include: